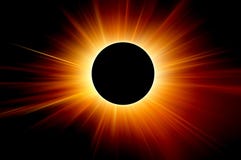 I started tuning in to the much anticipated Total Solar Eclipse a few days back, eagerly waiting to channel meditations, prayers or Light Language transmissions offered by my guides for 'capturing' and locking-in the awesome eclipse energy. Undeniably, I have fallen prey to one the most common mental traps of having expectations!
And of course, what I have been expecting did not arrive.
Instead, the guides came through with a brief and timely reminder that with every expectation we make about the future, we risk overlooking the power of the current moment. 
Another pointer from them is for us to optimize this new moon in Leo (zodiac sign signifying leadership, power, self-confidence) and solar eclipse (window for mental reprogramming) to redefine our personal powers, and set new intentions for experiencing them with courage and zest! 
A roaring success to All in fulfilling your new moon goals and wishes!
Blessings, Amara Tia Ann.
---
Event Announcement – Singapore Event by Judy Satori, 29 August 2017
Judy Satori will be hosting 'The Gathering' in Singapore at the end of this month to share messages and energy transmissions from 'The Heart of the Diamond'! To read more, check out The Gathering.
---
To receive instant updates of ACAST channeled materials and event news,  click FOLLOW tab on right side bar on home page http://www.acast.me